For a hassle free Windows replacement, you must be getting in touch with a lot of vendors or service providers.
The question is, do you really want to expand your budget, just because you have been coaxed and cajoled by the salesperson to buy something you do not really need?
Zen Windows Louisville, is setting better and improved benchmark to ensure that this does not happen to any of its customers.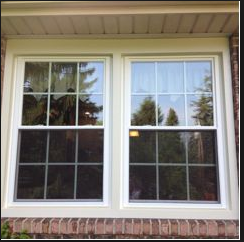 Options for Windows Installation
You do not want to be bothered by multiple choices when you have a pre decided budget any specification in mind already.
Zen Windows Louisville offers you three types of product varieties namely: Karma, Nirvana and Lotus.
The Karma Range
• Fusion Welded frames
• Strong sashes
• Dual fin for edge protection
• Comfortable & elegant designs to soothen the eyes
• Strong, water resistant material
• Separate sheet to ensure durability and strength
• Double paned windows
• Solar E-glass
The Nirvana Range
• Sophisticated looks
• Protection for the exterior surface with the help of drip caps
• Well insulated for optimum thermodynamics
• Hassle free operation, easy to maintain and long life
The Lotus Range
• Ultra S glass with triple pane
• Warm edging
• Fully insulated
• Extremely strong and durable material
• Interlock system present
• Designer frames with extremely smooth and gratifying appearance
• Long lasting and easy to clean and maintain
Choose Yours
At Zen Windows Louisville, you can choose your best pick depending upon your budget and styling needs. There is no such thing as incompetency, and any window that you choose will be given the best shape and form so that it solves your housing needs in the easiest manner.
Give wings to your desires, and do not ruin them because you did not choose the right thing!