Customizing your favorite products doesn't seem that difficult these days. In short, we can say that customization has become a trend. However, technology has made the world very small. There are many websites where customizations of T-shirts etc. are carried out online. You just need to present your requirement or design and accordingly your product is designed. You can avail the product right at your door step.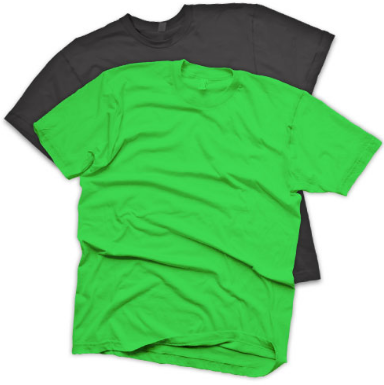 Moreover, you can create your own design also in these sites. As far as t shirt printing is concerned, there are 3 different ways to customize your own T-shirts. First, an ultra-thin color transfer film is used for all fabrics. Well, these transfers are tough and perfect for hoodies, T-shirts, sports uniform and jackets. With the help of this method, white to black and small to large garments can be customized.
The second process is direct to garment (DTG) t-shirt printing. This is the latest digital cloth printing technology. This lets you to design full color photographs & images at the highest resolution. You will not get faded or gritty pictures. White to light colored 100% cotton and small to medium sized garments can be designed with the help of this method.
The 3rd and most up-to-date method is embroidery. Well, if you wish to develop your image, then embroidery will provide a prominent & quality look. This method is appropriate for small designs, white to black, and small to medium sized garments.
As far as Tshirt are concerned, sublimation printing is used for customization. In this method, the surface is dyed to get rid of the special surface coating. Well, you get all these customized products at an affordable price without compromising the quality. Really, it is very easy & simple to create our own promotional products or T-shirts with the help of easy & fun software. Hence, interpret yourself with some funny and exciting customized t-shirts.