Door stops are great friends, for home, office, and school, and church doors, even in large commercial areas or libraries.They are friends because, they easily help your activities without much fuss. Where you might have a large opening event you never know when you might just need to keep doors open for a longer period to allow for free access based on what you are doing. Installing a door stop is quite easy. The easy step door stopper makes it easy for you to use your house in such a way that there is no disruption of a sort.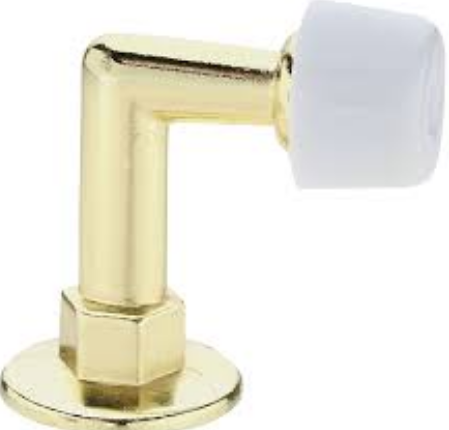 Firstly, you open the package and take out your manual and take a look at the easy installation processes. Next, you make three holes with a drill in a triangle form that have being measured with the holes on the easy step door stopper equipment, These holes should be made at the back of the door. Then, you take the easy step door stopper end and place in front of the holes and insert your screws. Use a screw driver to drive in the screws. When this is done. Check around it to make sure that you have held it tightly in Place.
When it is fitted tightly to the door. It is now nicely done on your door. Making it work for you is just about pulling the lever on it down, with the back of your foot and it stays on the ground. Using the easy step door stopper on your door goes beyond just making a door stop. It increasingly provides ease of carrying out activities in your home and surroundings. It saves a lot of time and get you moving around faster to achieve more not just around the house, but the office, church, school and other event places.